Course VMware Cloud Management & Networks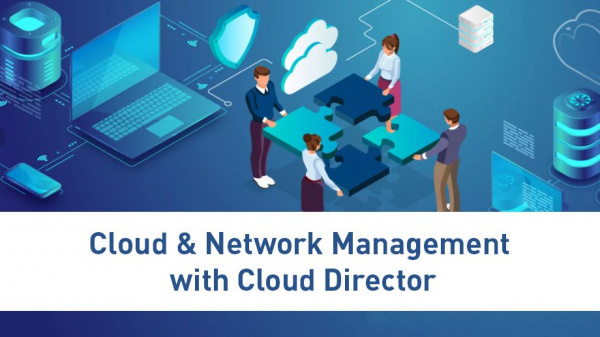 Course for systems engineers, system administrators, and other technicians who want to improve their professional skills and enhance their resume

Learn how to manage a virtual data center and networks in Cloud Director.
Until the end of summer 2022, we offer the course Virtual Datacenter and Networking Management in Cloud Director (VMware) for free.

The course is created by Cloud4Y systems engineers – certified specialists, trained by leading technology vendors such as VMware, Microsoft, and Cisco. It includes video lessons and control tasks.

At the end of the course, we will issue a certificate demonstrating your new competencies in VMware virtualization and networking.

Share your progress on social networks and recruiting sites.

Course outline
Cloud Director cloud control panel
Creating a Virtual Machine
Managing a Virtual Machine
VMware cloud networks. Basic principles
Creating an Org VDC Network
Edge Firewall/NAT
Edge DHCP/Routing
Load Balancer
IPSec VPN
Submit an application and we will send you a link to access the course.